Employee Spotlight: Karim Haned, Quality Assurance Analyst
Through this series, we highlight one extraordinary team member each month across one of our 4 offices: New York, NY, Southport, CT, Philadelphia, PA and Fresno, CA.
We have selected our dependable Quality Assurance Analyst, Karim Haned as our May spotlight. We hope you enjoy this new, light-hearted series!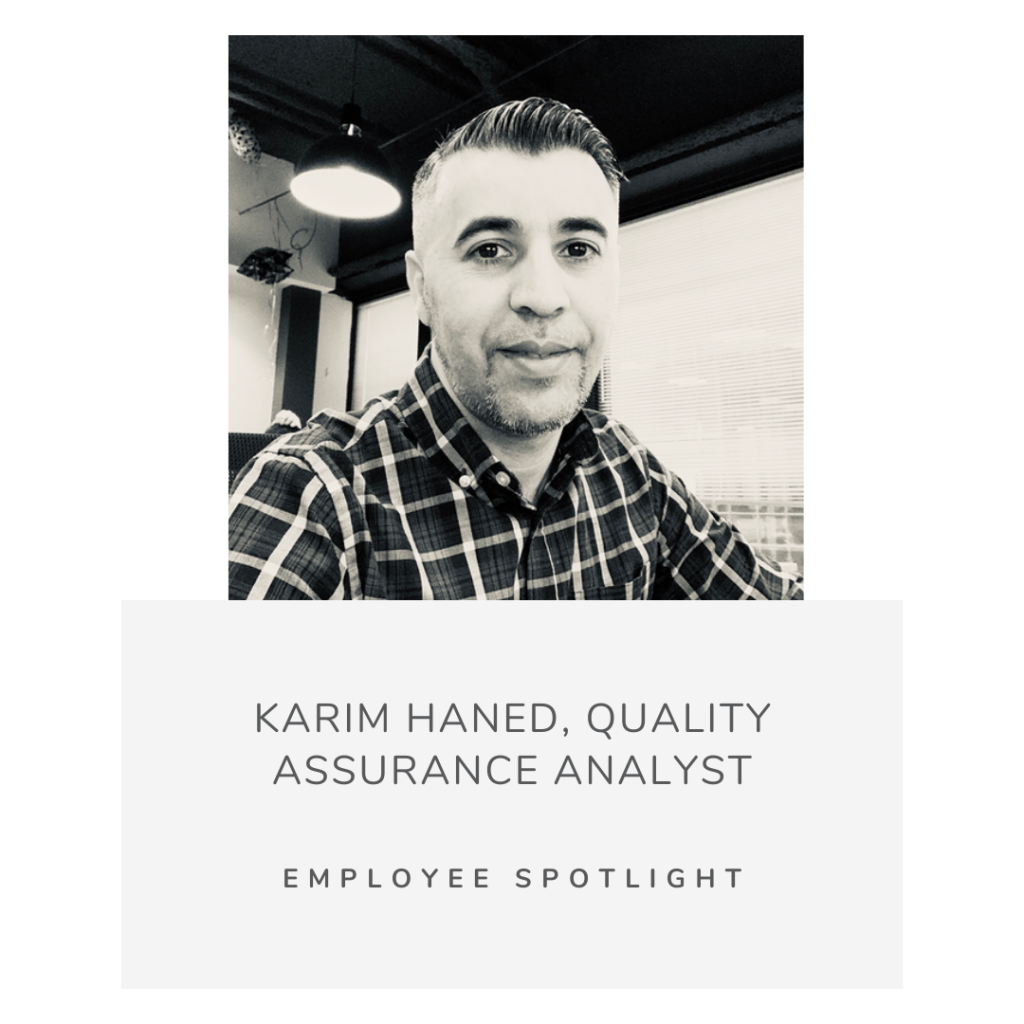 What's a "day in the life" like for you at 360 Media Direct?
As Quality Assurance Analyst, I multitask on a daily basis to ensure the quality is achieved in our applications functionalities. On day-to-day basis, a typical day includes:
Our daily stand-up meeting
Perform a healthy mix of manual and automation testing after developer's code changes and releases
Regression test and retest
Discover and report bugs
What is your proudest moment at 360 Media Direct?
The proudest moment is happening now: seeing our company advance significantly toward new technology and continue to push toward new achievements.
What does your workspace look like?
My workspace is typically inside our beautiful Philadelphia office, where I am surrounded by a great team. That office space has lots of windows and natural light, which helps me find relaxation during work. Also, my desk has an ultimate dual monitor setup which helps me multitask throughout the day.
What is the best place you've traveled to and why?
I do not think I have a favorite place because I love going to new places so much! I do absolutely adore London. It's a beautiful bite-size European city. It is filled with arts, flowers, and canals. It has a lot of history of the United Kingdom.
Thank you Karim for all your hard work! You have truly helped keep our lead generation services in top shape.
At 360 Media Direct, we are passionate about employee appreciation. We believe in the importance of making sure our team feels valued, so that's why we treat them with the same appreciation and respect that we treat our clients, customers, and partners.
Do you have customers or employees who you would like to thank with a turnkey loyalty or appreciation program? Contact us to learn about how we can help.