Working From Home - The New Normal
Part 1: Communication & Collaboration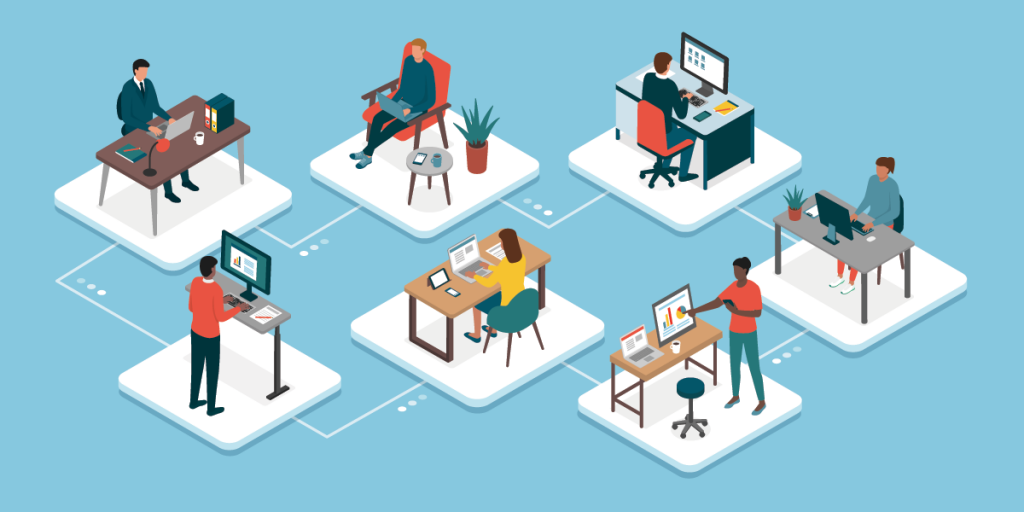 For some of us, working from home was already the norm. For many, it's a new habit we are growing accustomed to.
Companies around the world have switched from in-office operations to work-from-home operations to keep employees safe and help stop the spread of the COVID-19.
Just like many of you, all of us here at 360 Media Direct had to make the change quickly, packing up our desks, grabbing our laptops, and venturing off to set up shop at our new "home offices."
We have learned a lot over the past few weeks working remotely, so we put together this series to help you find your best work-from-home groove too. We hope this helps because, just like you, we too are adjusting!
PROBLEM: Concern that the team will not be able to communicate well while not together in the office.
Before this pandemic, many spent their days working closely with colleagues in an office setting. Being in the same space allowed an ease of communication that is now out the window. Now it seems like without being able to drop-by someone's desk or office that our communication efforts might lack in ease and effectiveness. What happens when we have a question, but our go-to colleague is not physically sitting right next to us anymore? Fortunately, there are multiple effective solutions!
SOLUTION: Innovative tools make virtual communication & collaboration easy & fun
Thanks to Slack, Google Hangouts, Zoom, Microsoft Teams, and many other messaging platforms communicating with team members is more accessible than ever.
Messaging and chat tools are taking the place of in-office conversations, and audio & video conference calls are stepping in for meetings. We believe video conferencing and screen-sharing are part of what keeps virtual meetings worthwhile and productive. Sharing files and allowing relevant team members editing capabilities maintains a great level of collaboration on team projects as well.
We are fortunate to still be working diligently to source new leads for our clients, provide inbound & outbound customer service and power customer loyalty programs. Two tools that have been game-changers for us here at 360 Media Direct are:
Slack - Slack has effortlessly replaced office conversations, both business and casual, that we miss from the office. Users can directly message team members or have designated channels that function like a group chat room. Slack also provides teams with a way of having lighter conversations with gifs and emojis making threads entertaining and fun. We use an enterprise version here at 360 Media Direct, and Slack offers free plans as well.
Google's G Suite - In addition to the ever popular email platform, G Suite also gives our business the ability to use their other tools; Google Drive allows us to create, share, and find files with ease.
Lead generation meeting agenda? Upcoming reward email monetization programs? New survey drafts? Updates for affiliate partners? Advertising reporting? Our team knows where to find the information they need and are proactive about sharing files with appropriate colleagues. Google Docs and Google Sheets are great for collaborating as multiple people can edit the same document at the same time.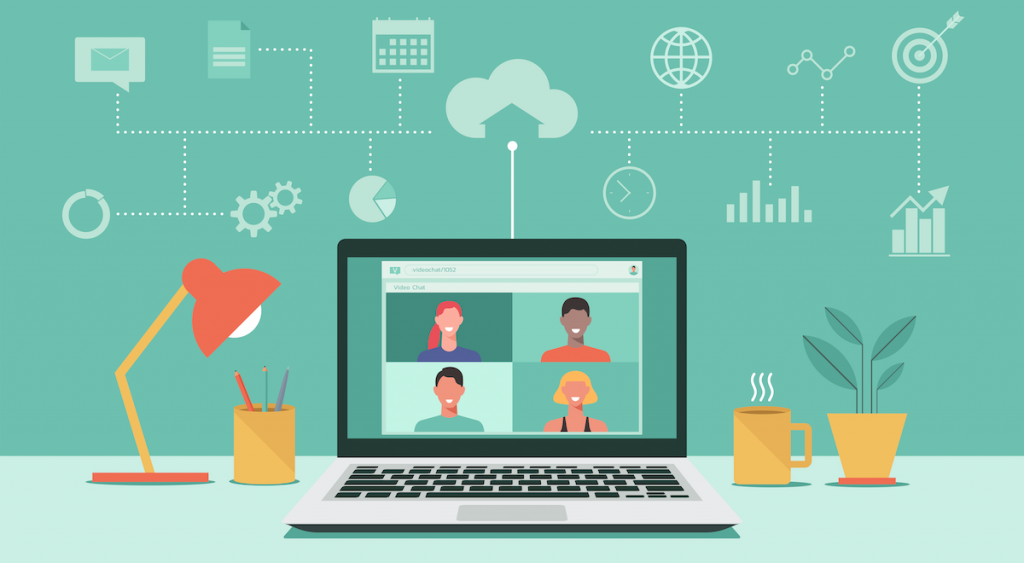 RECOMMENDATIONS: Stay mindful & considerate
Reach out to coworkers and managers regularly with messages and schedule face-to-face communication, like video calls, through the digital space.
Be clear, concise and direct.
Keep all messages, gifs and other communications work appropriate.
Send and reply to messages within work hours as much as possible. If you do send or receive a message outside of work hours, be mindful that a response might not come immediately.
Even during the work day, be mindful that people might be focused on a task, on a call, in a meeting, or on a break. Be sure to check all messages when you can, so that you can reply in a reasonably prompt manner, and encourage your colleagues to do the same.
All of these tips and tools have helped us stay productive at 360 Media Direct, which in turn, keeps business flowing for our clients, partners, customers and employees. We feel very fortunate to be able to continue sourcing the best leads for our clients and building loyalty programs as we adapt to this new normal.
We have customer loyalty programs and employee appreciation benefits that are quick and easy to implement for any budget. These solutions have become a bright spot for businesses to let their customers and employees know they are appreciated during these unprecedented times.
Interesting in learning more? Send us a note here: